360ns wins World's Smart City Mobility Award at World Congress in Barcelona.
November 26, 2018
|
|
Blog
The 360ns team attended the Smart Cities Expo and World Congress in Barcelona this November. While there, 360ns shared best practices on how best to implement smart cities solutions, were able to connect with global opportunities, and develop partnerships and collaboration with regional partners also working on smart cities programs.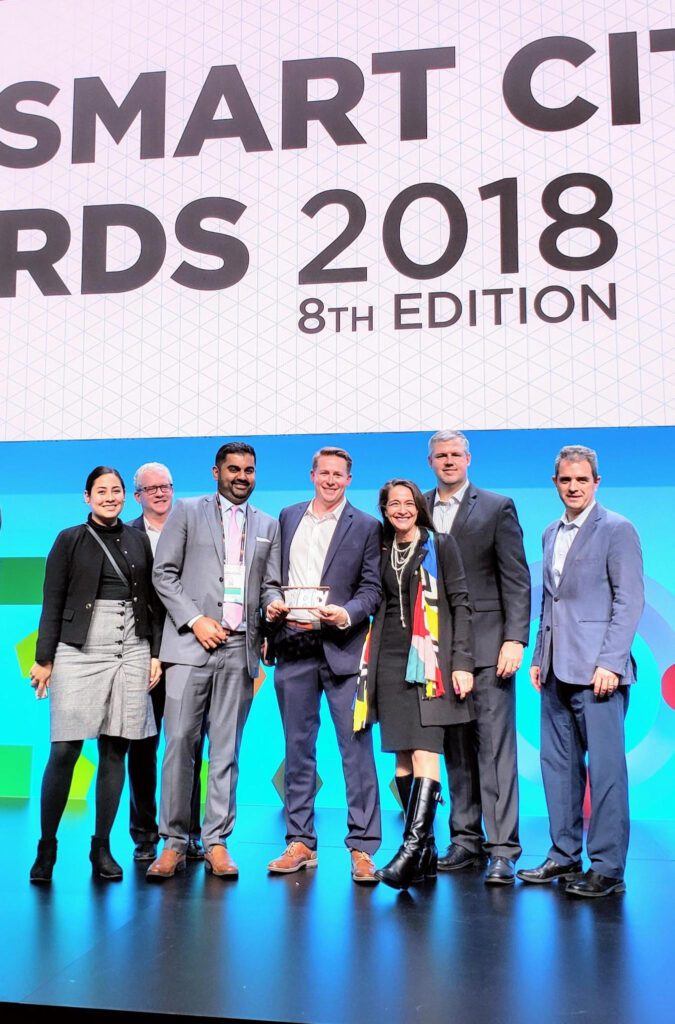 During the Conference, 360ns, received the highest International Mobility Award for their work with the North Avenue Corridor testbed for innovative technology. Invest Atlanta continues to support the North Avenue Corridor through facilitating pilots with Mobility Insights and providing other smart tech opportunities.
"It was a true privilege and honor to accept the World's Smart City Mobility Award with Atlanta at SCEWC18 World Congress in Barcelona. Congratulations to all involved stakeholders that have worked together making Atlanta the GLOBAL leader, taking on tough challenges to enhance mobility throughout the city. Very proud of the leadership and community built around"

Billy Stalcup, President
"This corridor is becoming the most connected one in the state of Georgia, serving as a living lab for active, multi-modal traffic management through technology deployment and data analytics,"
"Smart technology solutions applied here are improving roadway and public safety, mobility and the environment."